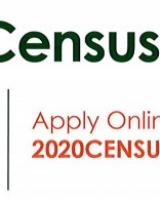 The United States Census is happening soon and North Attleboro needs workers to be Census Takers. You would earn extra income, have flexible hours, weekly pay and paid training starting in March. The pay is $19 to $21 for field work. Come to the Library to learn how to apply and to get more information.
February's dates are :
Monday, Feb. 24: 9:30 to 11:30.

HOW THE CENSUS BENEFITS YOUR COMMUNITY
Federal funds, grants and support to states, counties and communities are based on population totals and breakdowns by sex, age, race and other factors. Your community benefits the most when the census counts everyone. People in your community use census data in all kinds of ways, such as these:
Residents

use the census to support community initiatives involving legislation, quality-of-life and consumer advocacy.

Businesses

use Census Bureau data to decide where to build factories, offices and stores, and these create jobs.

Local government

officials use the census to ensure public safety and plan new schools and hospitals.

Real estate developers and city