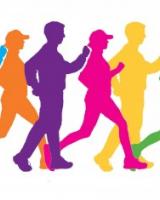 The Jabber Walkers leave Tuesday and Thursdays at 10 am (unless noted) from the Senior Center.  Walks are subject to change depending on weather conditions.
3/5 World War I Park
3/7 Blackstone Boulevard
3/12 Chorney Property
3/14 Blackstone River Bikeway
3/19 Riverfront/Balfour Park*
3/21 Slater Park
3/26 Mt. Hope Cemetery
3/28 SNETT Franklin (new)

The Center is at 204 Elm Street, North Attleboro.
Contact:
Council on Aging: 508-699-0131