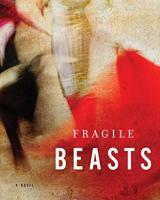 This book was one of our favorites when we read it in 2010.
When their hard-drinking, but loving, father dies in a car accident, teenage brothers Kyle and Klint Hayes face a bleak prospect: leaving their Pennsylvania hometown for an uncertain life in Arizona with the mother who ran out on them years ago. But in a strange twist of fate, their town's matriarch, an eccentric, wealthy old woman whose family once owned the county coal mines, hears the boys' story. Candace Jack doesn't have an ounce of maternal instinct, yet for reasons she does not even understand herself, she is compelled to offer them a home.

Suddenly, the two boys go from living in a small, run-down house on a gravel road to a stately mansion filled with sumptuous furnishings and beautiful artwork—artwork that's predominantly centered, oddly, on bullfighting. And then there's Miss Jack's real-life bull: Ventisco—a regal, hulking, jet-black beast who roams the land she owns with fiery impudence.