What's New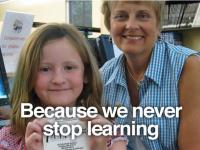 78% of Americans want libraries to teach people, including kids and senior citizens, how to use digital tools such as computers, smartphones and apps*. In Massachusetts, our libraries do just that, but we don't stop there. Libraries offer programming and resources that help people improve their health and financial literacy, learn a new language, complete their GED, explore their ancestry, or learn a new skill like bee-keeping, creative writing or coding. People go to their libraries to hear authors speak, view local art, be part of a book group or attend a concert. Technology changes, our interests and needs change. What doesn't change is the role our libraries play in making those changes possible.
*PEW: Libraries at the Crossroads
The Reference Staff is pleased to offer proctoring services for online classes. Just contact us at the 508-699-0122 or email illna@sailsinc.org and we can work out a good time. If the test needs to be taken on computer we set you up. Otherwise you can sit in the Reference Area or in the back office to take the test. We do the proctoring in the Reference Area so we cannot guarantee quiet. The service is free.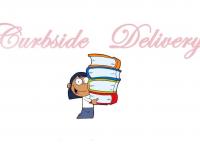 During the winter it is sometimes hard to find parking near the library. If you need to pick up books you have waiting for you on hold, you can call the library and tell a Circulation Staff member when you will be over to pick them up. We'll check them out to you and take them out to your car waiting at the curb. 
Call Ellen at 508-699-0122 to set up this service for the winter.